LETTERPRESS SUPPLES
---
4 Most items are currently in stock. We can handle most requests and usually ship within 24 hours.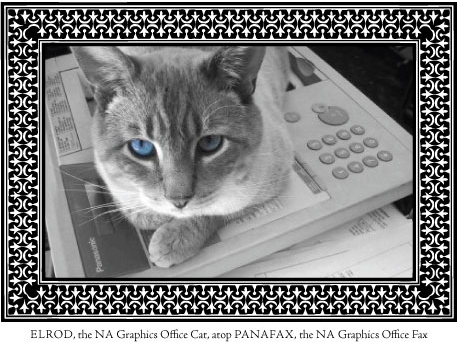 Enter our Store HERE
We carry more than 1,000 items for all your printing needs.


---

We are open for business as of July 27th. At last we have good news about Pressboard. Our mill order has been made and it was picked up from the mill in Vermont, Monday, June 19. We began filling back orders by the following Monday, June 26, yesterday.

We are enjoying some nice rain and cooler weather as a nice break from the heat of upper 70s and low 80s. The surrounding mountains have shed almost all of their snow cover and the streams have lost their high water from spring run off. The daily temperatures go from around 40 as it was this morning but it is supposed to edge into the 80s while the lower country will hit the 90s and even 100s. We have had heavy smoke coverage as a result of Western wild fires, none close to us. The train has resumed running to town, 2 trains a day, and the town council prohibition on OHVs and ATVs this summer apparently has been over turned by petition so it should be an interesting summer. The mayor of Silverton has made the international news as local turmoil caused the town hall to close down last week. Our plan is to make it through the new decade alive. So far the plan is working. Let's hope that 2021 offers more promise than 2020, and maybe we can make it through the first weeks of the new year. We are trying something new by cleaning out our messages on the phone. Moving with the times, we will start answering our messages, hopefully, the same day, and going through all the junk and robocalls to get to your message. Then I guess we'll start messaging and we will be modernized.

We finally received several of our die-cut tympans including the Heidelberg 10x15 size. We doubled the amount we normally order to stay ahead of the delays that are happening. We are shipping this week. Our suppliers are all still working and they are all over the country. We continue to have UPS and Post Office service every day even though avalanches across the highway have cut us off for parts of a day. Remember that we do not charge your credit card until we actually ship your order. Rollers are still being made in one or two days with no slowdown and those orders have no delay. We are exercising all the restrictions while still staying open.

The UPS guy stops by daily and so does the FedEx person, and we see the occasional walker and car drive past. Our train that has been our mainstay for so many years ran only two test trains in 2020 and will resume business on a limited schedule this year. Some of our customers are taking on projects, especially their Vandercooks, now that they have time to work on them. We maintain a safe workplace and rarely have contact with outside people. The locals maintain their distance from the tourists to a large extent. Our construction business has remained viable with work on the county courthouse, a high-end hotel, and for our historical society.


We have gradually increased our stock. Some things like Kort Gauge Pins are no longer manufactured and the equipment has been disbursed. Butch Kort is 92 and it's time for him to retire.

Supply issues continue to be a problem as some products are no longer available. We do have adequate supplies of most sizes of tympan on hand. Don't count on anything being available in the future as we have in the past. Almost everyone in the letterpress supply business is past retirement age with few ready to take over. As we venture halfway into 2020, we are having a reasonable year.

We prefer that orders be placed through this website rather than phone calls. Handwritten notes with the wrong hand are sometimes hard to read, so help out your order--there is a place on the web site order form to write about special needs or questions.

Fritz Klinke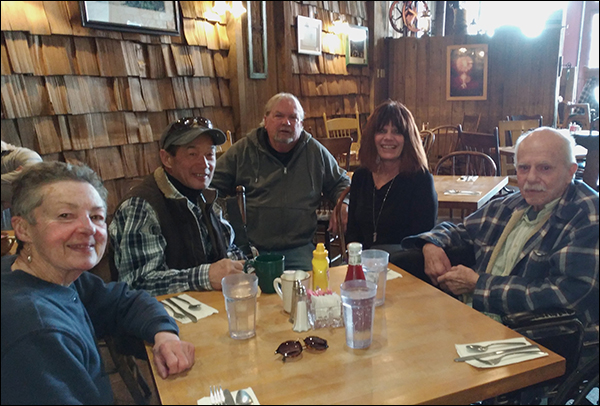 Bev Rich, Loren Lew, Rick Hunter, Casey Carroll, Fritz Klinke having lunch in our old restaurant, the Pickle Barrel, 2019. These are the folks who have been instrumental in my recovery. Loren is also my business partner for the past 45 years.


Fritz's House, an 1887-era Victorian, Winter 2018-2019. The winter was very cold with most nights below zero. The summer of 2021 has seen a drop in ATV/OHV use we saw last summer with an overwhelming crush of mainly folks from Texas. No trains all of 2020 but this summer we have two trains a day with social distancing. As things return to normal, we face the same problem as the rest of the country with a serious lack of people willing to work. We used to serve three meals a day seven days a week in our Silverton restaurant but the current owners are reduced to 5 days a week lunch only. Strange times.

Introducing our new Assistant--


Missy, new to NA Graphics and the arcane world of letterpress printing.